Devonshire
Fordentree
The town we're in now, one of three in Devonshire to have a castle. Lord Manfred Fell rules over the town and surrounding villages. When the darkness came, he called his bannermen and household guard to Fordentree. Many have been posted as watchmen (Warren ran afoul of them already), while the others have been assigned to a heavy patrol rotation.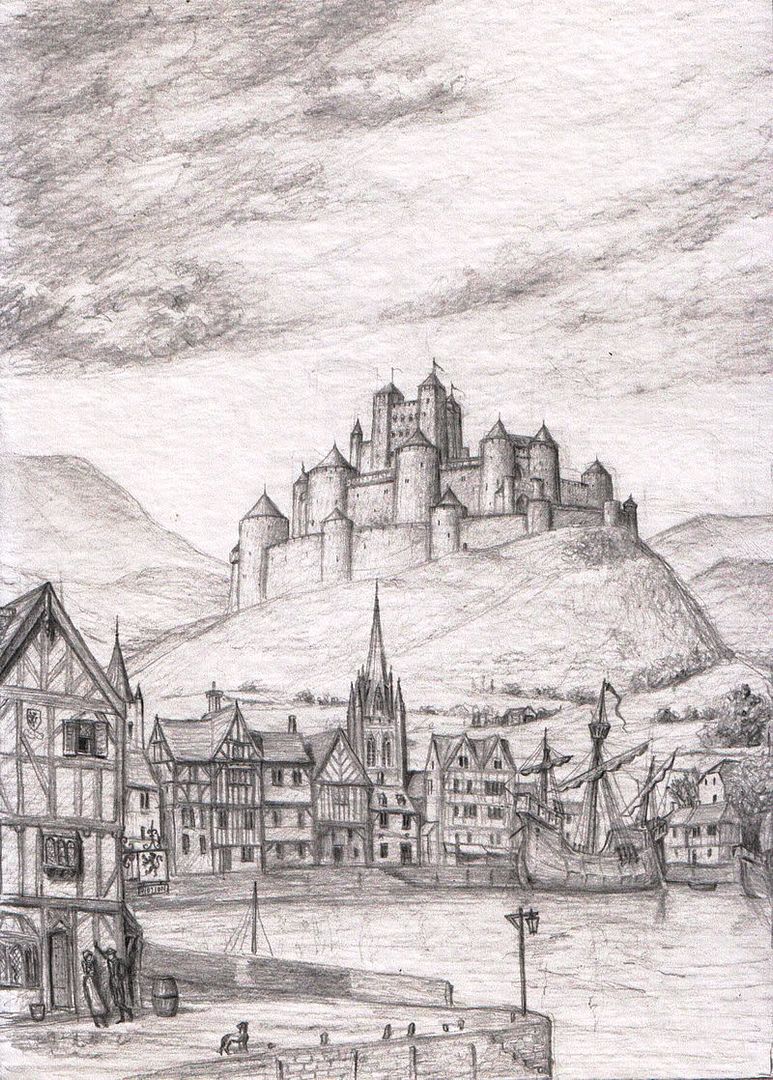 Quoting from Georgiana's original "the town of Devonshire" page:
The town of Devonshire has seen better days. There are more guards and watchmen patrolling the streets than most towns have. Some of the buildings look abandoned and crumbling. This had, at one time, been a great, prosperous town. There are many shops, including a magic shop, various clothing and armor shops, shops for farming equipment and almost any other need. Most people seem to be inside, not venturing out into the streets unless they have to. There is a small inn near the center of town.
Set far outside the town on a large hill is an abandoned church of Pelor with only it's graveyard surrounding it. Most families have set up their own family plots, believing that the darkness is a sign that the gods abandoned them.
Perhaps a lot of infrastructure was built and businesses founded in anticipation of a wave of immigration which never really materialized? Maybe the Red Death in 1349 knocked the wind out of the regional economy.